Posted by Blake Simons on Dec 26th 2019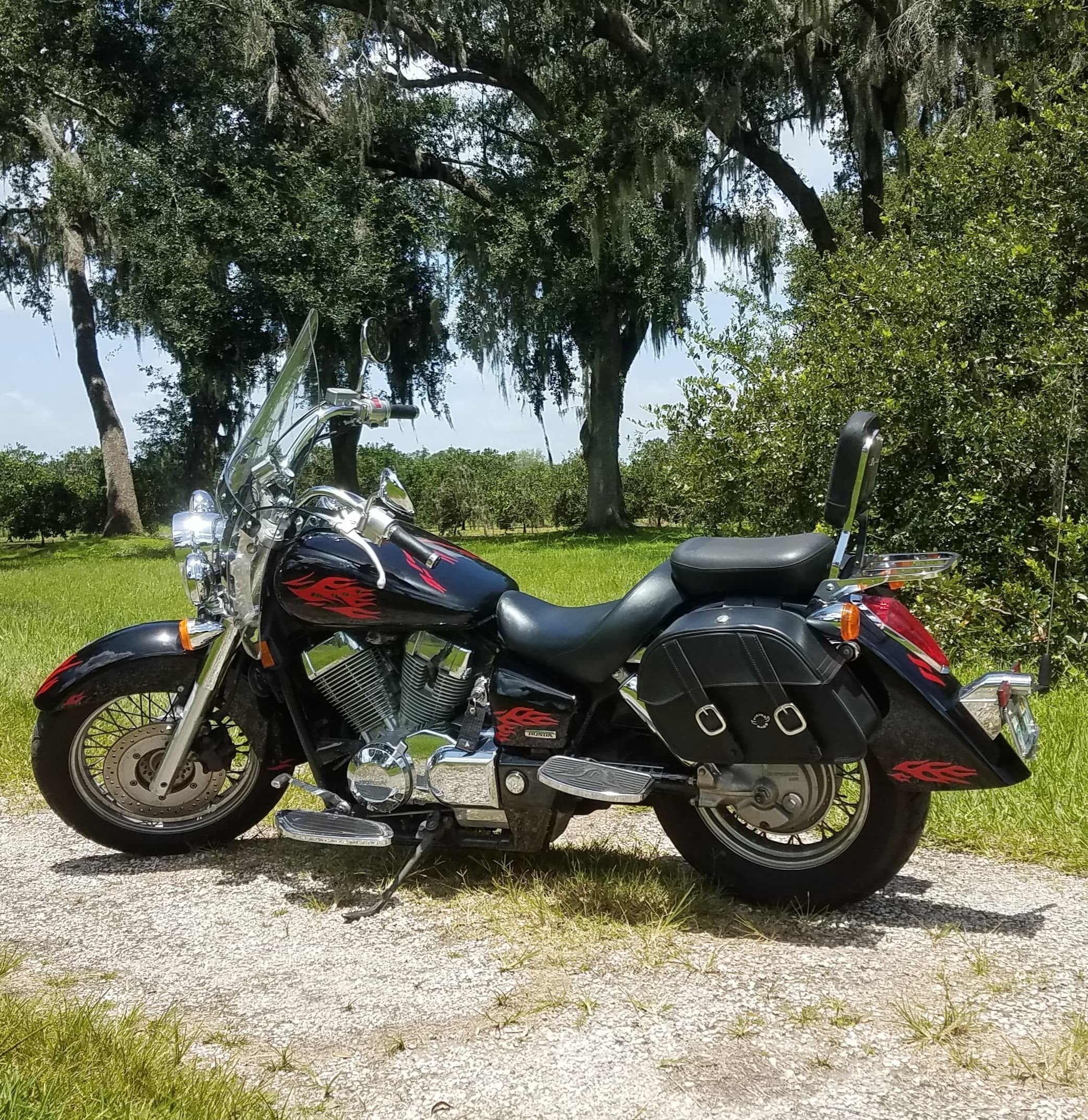 Motorcycle riding is a ride close to nature. So, there could be nothing closer to nature than motorcycle camping. If you cannot explore the area on horseback then a motorcycle camping trip is what you should be doing. It is definitely worth taking out some and doing it right. If you are going on a trip, whether it be camping or not, you would have to prepare the bike and pack the motorcycle luggage. So, today we will have a look at the preparation and some other trips that will come in handy later on.
Choosing the Location
before you start your trip, you need to have some location, someplace to go. Then what path would you choose to get there or is it going to be a wandering trip? Of course, you would need to select a campground. Thinking of these things beforehand will make your trip easier and organized. Most of the motorcycle campgrounds have rules and fees. Make sure to check that before leaving or planning your trip. Most of the motorcycle campgrounds are overcrowded in peak months.
On the other hand, for a complete wilderness camping first, you need to make sure it is legal and safe to camp there. Safety is always a priority in campgrounds and wilderness too. During the camping, you would be all on your own so every available option is not safe. Do not camp in areas where it is not allowed.
Camping
Without a tent how could you camp? Sturdy, lightweight, and compact tents are the best so look for these options. The expedition, backpacker, and family tents are the options. Now you have to decide whether you want to camp together or solo. Expedition tents have motorcycle parking spaces in it and sleeping is enough for two. While backpacker tents are lightweight, small, and easy to pack.
Next, come rest and comfort. Air mattresses, sleeping bags, and lots of other options available will keep you comfortable. Just make sure what you are going for is durable and lightweight. If you cannot sleep without a pillow then make sure to keep one.
Wearing Appropriately Clothes
Clothes that are suitable for a variety of conditions are preferred. Forget the cotton and synthetic materials. Clothes that breath and insulate are also not recommended. Check the climate conditions where you would be going and dress appropriately. Also, as you know the climate conditions pack the clothes according to it too. During camping doing laundry would not be possible. Firstly, try not to overpack, and second, keep a deodorant with you. Just change the base layer put some deodorant on and wear the top layers.
Food
We cannot live without eating, and there is no other way around it too. So, just pack simple and lightweight food. Instant cooking, dehydrated foods, nuts, protein bars, and healthy snacks could be carried. Remember that you have a limited space thus pack only what is important and fills you up. Don't forget to pack things like plates, spoons, forks, cooking bowl. Of course, how can you forget to pack water?
Accessories
Camping trips require some additional accessories like swiss knife and multi-tools apart from the motorcycle tool kit. Gadgets that fit in a pocket and others like a hammer, shovel, and ax would be required to set up a tent. The alternate light source is must consider flashlight or headlamps. Also don't forget to pack repellants, maps, a compass, a GPS, portable recharging pack or get mobile charging unit installed on the motorcycle.
Packing
The size of the motorcycle, how equipped the motorcycle is, and your luggage is a few things on which packing depends. Different types of luggage like saddlebags and tail bags to hard panniers are available and you would have to choose according to your situation. Tank bags give some additional space for little and quick access items. Plus, they have a clear pocket for the navigation system.
Dec 26th 2019